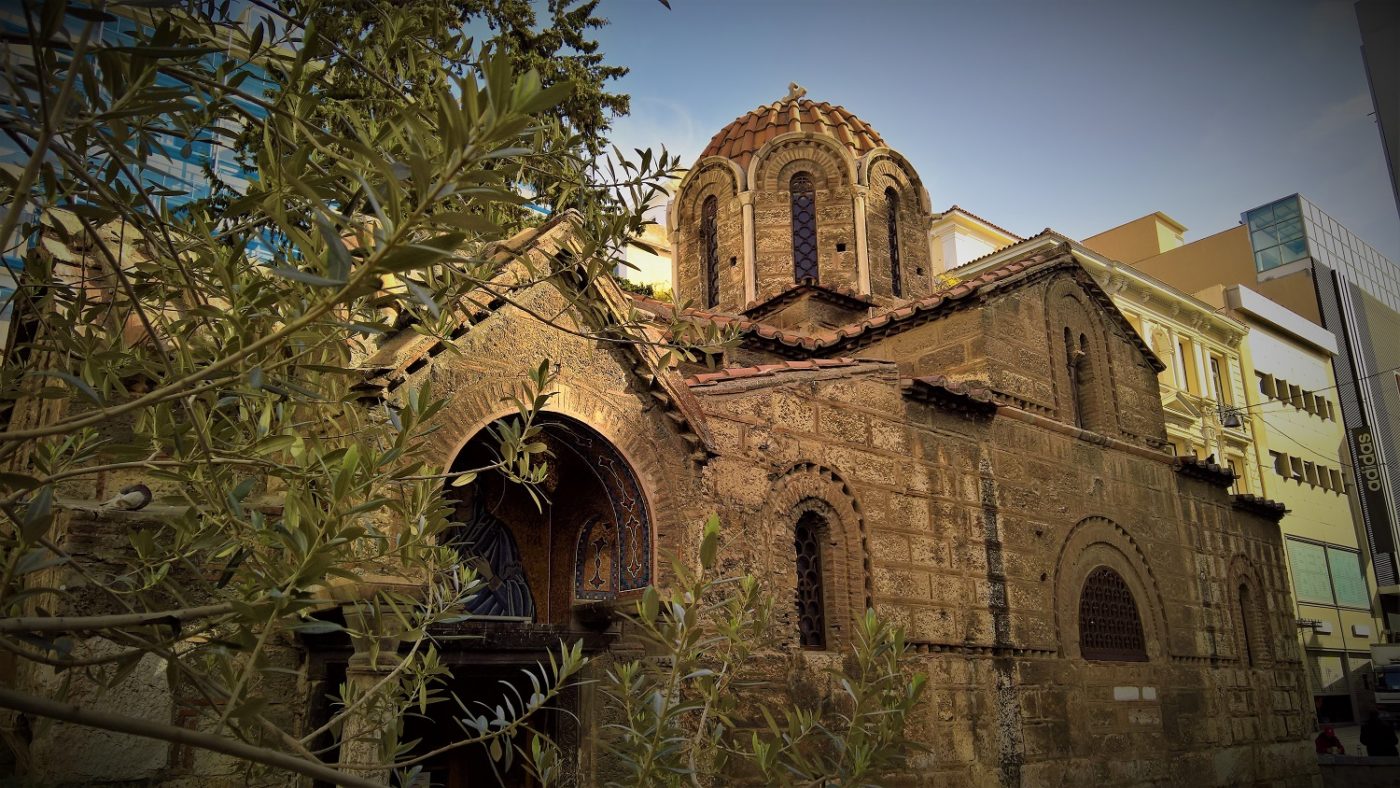 Byzantine Athens Tour
A family friendly guided tour in the glorious history of the Byzantine Empire
Can you imagine how the Parthenon and Plaka used to look like in the Byzantine era? In this byzantine Athens tour, discover a different side of Athens. Visit the remaining ruins of the Byzantine Empire and learn how all eras and religions coexist in the city. Walk in the pedestrian part of the city around Plaka and try to trace the remnants of the city's various pasts, with the guidance of a specialized licensed tourist guide and pedagogue. 
1st stop: We will begin our visit from the church of Panaghia Kapnikarea. It is estimated that the church was built sometime in the 11th century, perhaps around 1050. As it was common with the early Christian churches, this was built over an ancient Greek pagan temple dedicated to the worship of a goddess, possibly Athena or Demeter.
2nd stop: Visit of the small church of Panaghia Gorgoepikoos which is built over an ancient temple dedicated to the goddess Eileithyia and situated next to the Metropolitan Cathedral of Athens.
3rd stop: The Roman Agora where we will visit the Horologion of Andronikos Kyrristos – the Tower of the Winds the first Meteorological station of the ancient world. We will talk about the topography of the city during the Byzantine era and visit the Fetiye Mosque.
4th stop: The Library of Hadrian, a living monument of the coexistence of all religions!
5th and final stop -: Monastiraki square. Past, present, future!
How to book
This family private tour is ideal for families with children from 6 years old. It operates throughout the year and it cannot be booked independently, but as part of a multi-day tailormade trip in Greece.
Please contact your MAMAKITA family travel specialist to tailor your trip to your family needs, budget and age of kids by filling in this form. We strongly advise you to make your request at least one month before the starting date of your trip, and ideally 3 months in advance, if your travel dates include July and August, the peak months for family vacations in Greece.