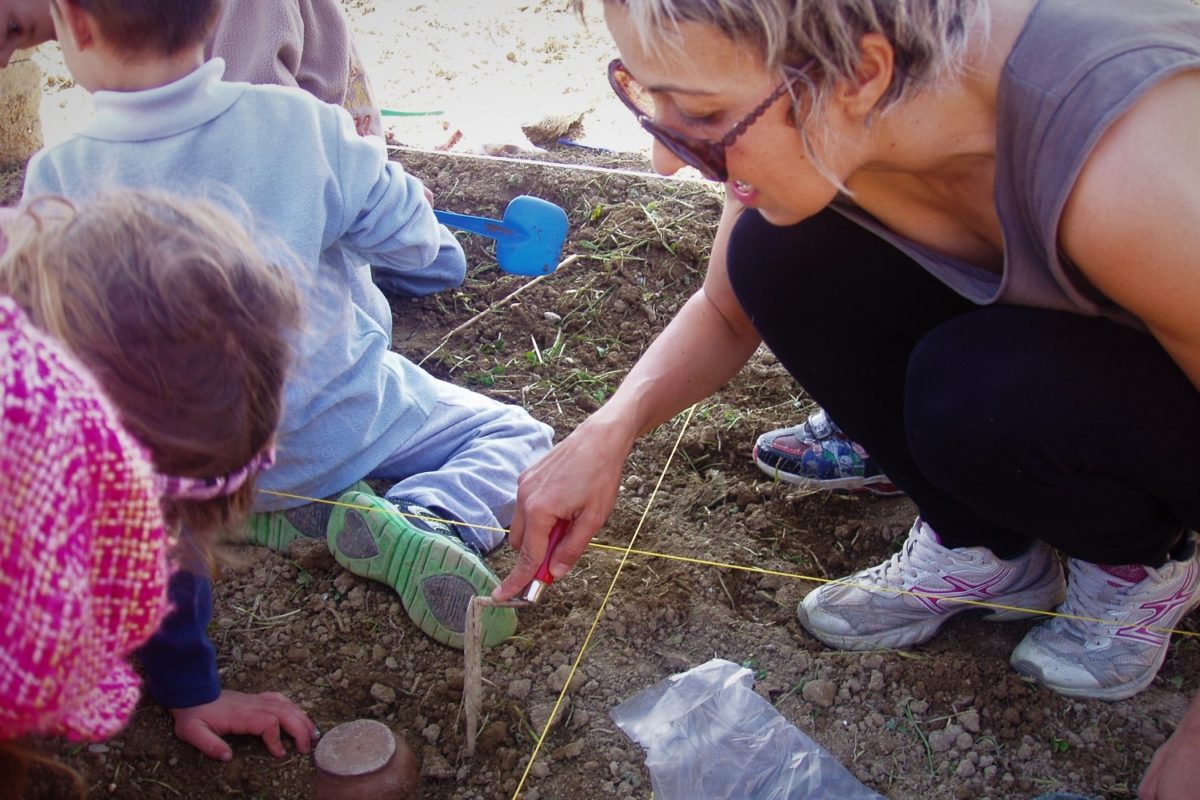 A day with the Minoans
Excavation and Minoan cuisine cooking in Crete
Let's help prehistory come to life! Especially for that purpose we have constructed an archaeological pit for kids and adults to learn the purpose of archaeology—and to have a good time! In this pit, you will be able to experience an excavation and Minoan cooking simulation; thus meet the ancient Minoan civilisation where its heart still beats in Crete.
The pit is based on real-life archaeological excavations from the Minoan time period. When a group of people come to dig with us, we take the time to help them understand what an archaeologist does and how he or she works. As they dig, we supervise their progress, helping them to understand each step's purpose. However, excavation makes people hungry, so we continue with cooking!
After our excavation, we will live a cooking experience and meal through discovering the Minoan diet. To better understand the Minoan cuisine, it is not enough just to discover the ingredients. So, we will also replicate the way ancient Minoans in Crete cooked their meals in clay cookware, in an open fire pit. The menu is based on archaeological evidence and includes meals and drinks.
This is your chance for an excavation and cooking class in Crete. You can add a mosaic workshop at the same place to enrich your day. The pit is located close to Chania. While in Crete with kids, you are recommended to check all MAMAKITA kid-friendly activities.
Info
Ideal for families with children from 4 years old; ideal for skip-gen vacation.
Period of operation: Throughout the year
Duration: 4 hours