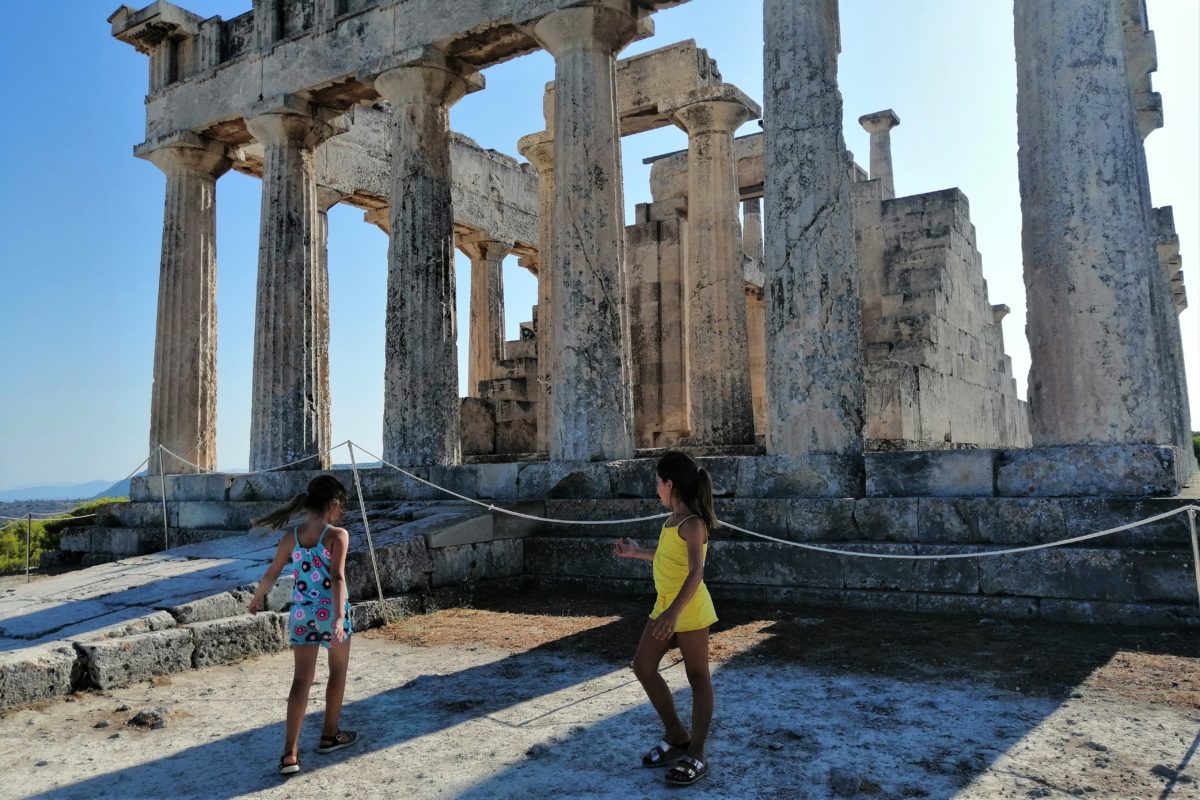 Aegina Food Tour with Kids
Day Trip From Athens to the Island of Aegina
Discover the island of Aegina with kids, a hidden gem just 50 minutes away from Athens by ferry boat. In this full-day private kid-friendly food tour excursion you will explore the streets of the town of Aegina while indulging in the appetizing treats the locals enjoy as part of their daily life. In the company of your food wise tour leader you will visit local artisans and producers and gain insight on the produce, cooking methods, history and culture of the local food scene. You will have a thorough tasting of its famous pistachios and all the artisanal products made from this indigenous plant.
Apart from the local produce and recipes you will also taste quintessential Greek delicacies like Baklava, Souvlaki, Greek coffee and much more. A food tour would not be complete without a visit to the local market where fishermen display the catch of the day. Learn all about the tastes that Aeginians and Greek people cherish and indulge in a bountiful assortment of sweet and savory treats with our food expert guide.
How to book
This family day trip from Athens is ideal for families with children of all ages. It operates throughout the year (except Sundays and public holidays) and it cannot be booked independently, but as part of a multi-day tailormade trip in Greece.
Please contact your MAMAKITA family travel specialist to tailor your trip to your family needs, budget and age of kids by filling in this form. We strongly advise you to make your request at least one month before the starting date of your trip, and ideally 3 months in advance, if your travel dates include July and August, the peak months for family vacations in Greece.