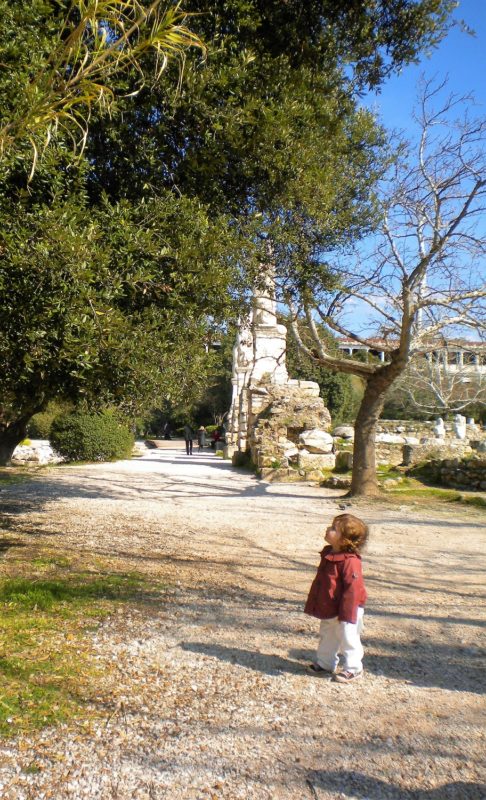 Be an Athenian (educational activity)
Travel in time and become an ancient Athenian for a day!
The perfect solution for families! A kid friendly experiential game & the most exciting way to discover all about ancient Athens becoming an Athenian for a day!
In the company of our expert guide in educational games for children, your experience will start with a short walk passing by some of the major sites of Athens, on your way to the starting point of the game.
Kids will learn how the ancient Greeks lived in Athens, what they wore, what they did for fun and also learn about the birth of democracy. The activity is a revival of the "Ecclesia" (Popular Assembly) by the family. It includes theatrical and learning games, riddle-solving and creative arts & crafts activities.
An entertaining and educational activity for families with children that are looking for a fun way to learn the history of Classical times and to discover how one of the most famous and beautiful cities of the ancient times was born.
The educational activity takes place on Pnyx Hill. After visiting the Acropolis & the Parthenon, this activity is a perfect ending of your Athens Classical Day Tour. It can also be combined with a painting workshop. To plan your trip in Athens with kids, you are recommended to check all MAMAKITA kid-friendly activities.
Info
3-hour private activity led by two fun and knowledgeable experts in educational games for children, a picnic basket with local delicacies and a top-quality inspirational gift for the children.