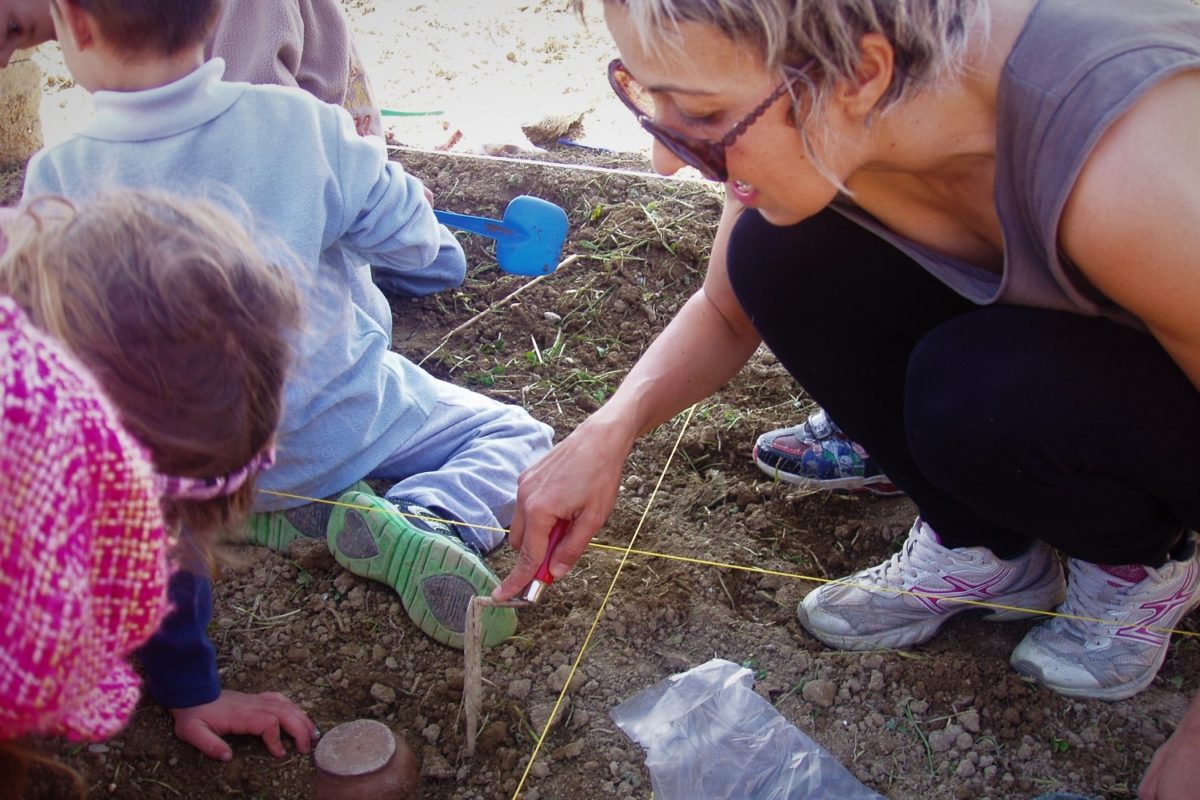 Dig to meet the Minoans
Excavation simulation in Crete
The excavation simulation in Crete is an educational program that gives the opportunity to kids and grown-ups to experience the scientific excavation process, documentation and management of the archaeological finds and understand how archaeologists gradually reconstruct the past, based on the findings and their contexts.
The remains of the material culture contained in the excavation, provide clear evidence and information on the characteristics of the ancient society lifestyle. Children are invited to reveal, among others: architectural elements (walls / floor residues), storage jars and their contents, constructions and utensils for the preparation and the production of the food (kitchen), wine press, loom residues, treasure crypts etc
In the process of excavation, children practice various aspects of contemporary archaeological practice (backfill removal techniques, water and dry sieve, findings sorting / classification etc.) and as the sets of findings are revealed, the excavation process resembles the gradual solving of a mystery.
This is your chance for an excavation simulation in Crete. You can add a mosaic workshop as well as a cooking class to meet the Minoan cuisine at the same place to enrich your day. The pit is located close to Chania. While in Crete with kids, you are recommended to check all MAMAKITA kid-friendly activities.
Info
Ideal for families with children from 4 years old
Period of operation: Throughout the year
Duration: 2 hours