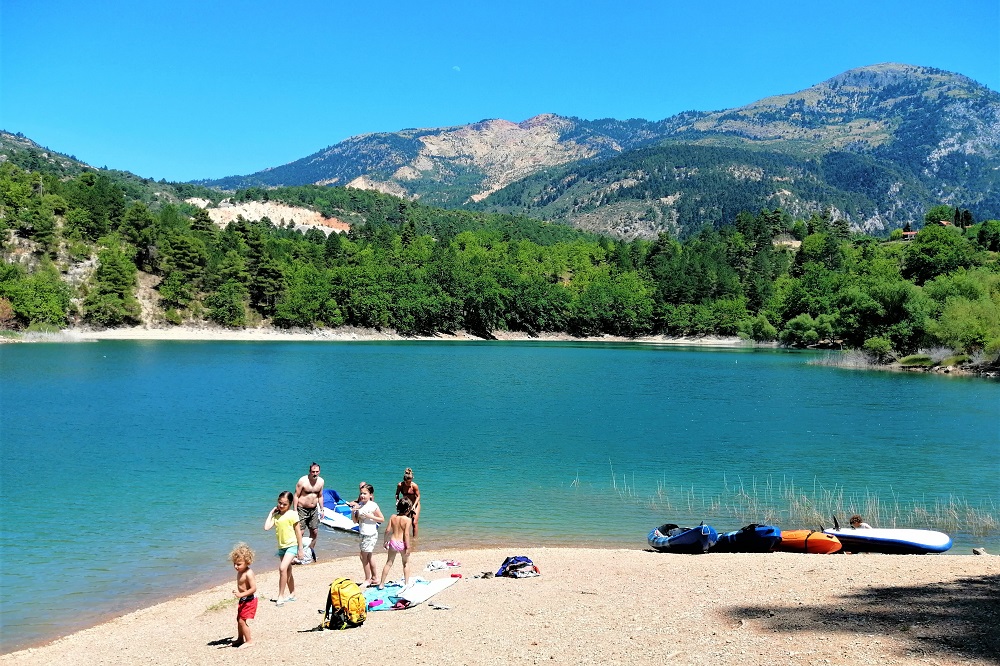 Family Triple Bath in the Peloponnese
Swim under a waterfall, in a lake and in the beach
Enjoy this unique triple bath experience in Northern Peloponnese! Swim under a waterfall that springs from the immortal -according to Greek mythology- River Styx. Then in the lake Tsivlos and last in the sylvan beach next to "Pefkias", the pine-tree forest, which is unique in the Corinthian Gulf.
This unique triple bath experience can be combined with:
hiking to River Styx, where Achilles' became immortal
aerials' seminar amidst the forest
mega swing over the Tsivlos lake
gastronomy and pic nic in an unprecedented scenery
How to book
This full-day private tour is ideal for families with children from 3 years old in a back child-carrier, from 5 years old with previous experience in river trekking and from 8 years old with no previous experience in river trekking. It operates throughout the year depending on weather conditions. It cannot be booked independently, but as part of a multi-day tailormade trip in Corinth and the wider region of northern Peloponnese.
Please contact your MAMAKITA family travel specialist to tailor your trip to your family needs, budget and age of kids by filling in this form. We strongly advise you to make your request at least one month before the starting date of your trip, and ideally 3 months in advance, if your travel dates include July and August, the peak months for family vacations in Greece.