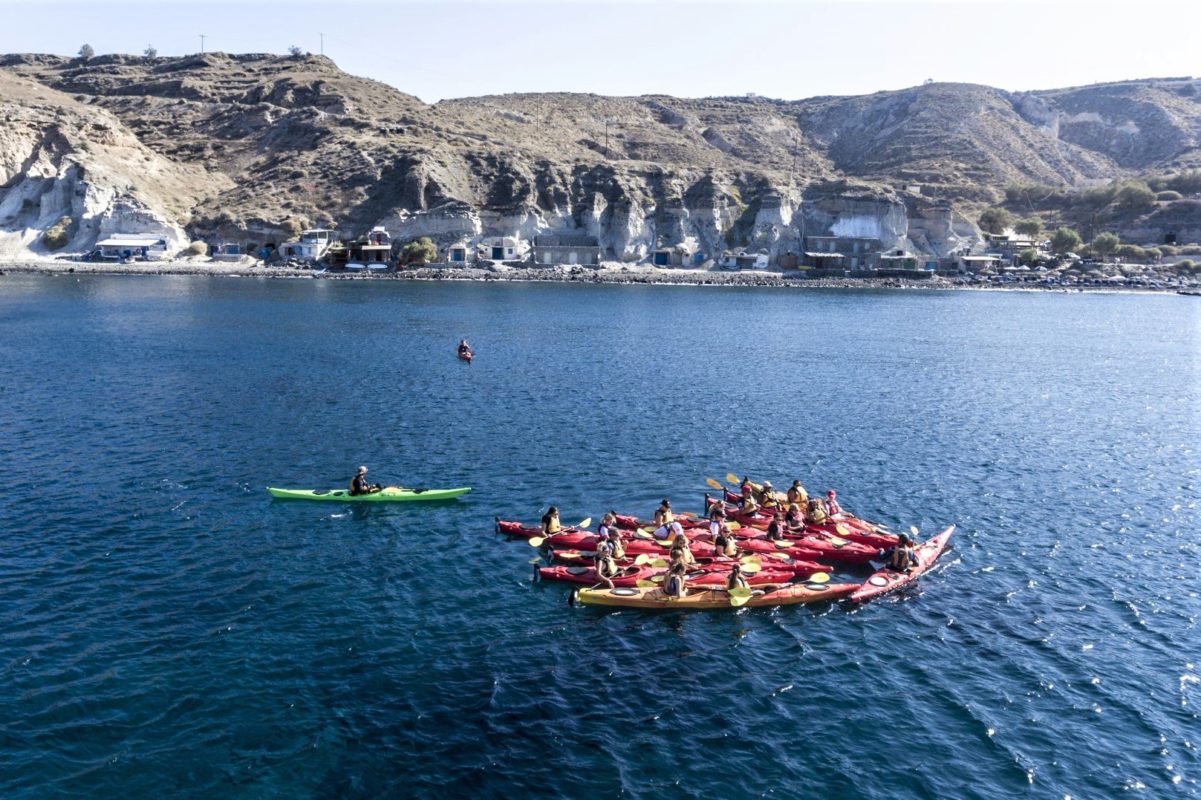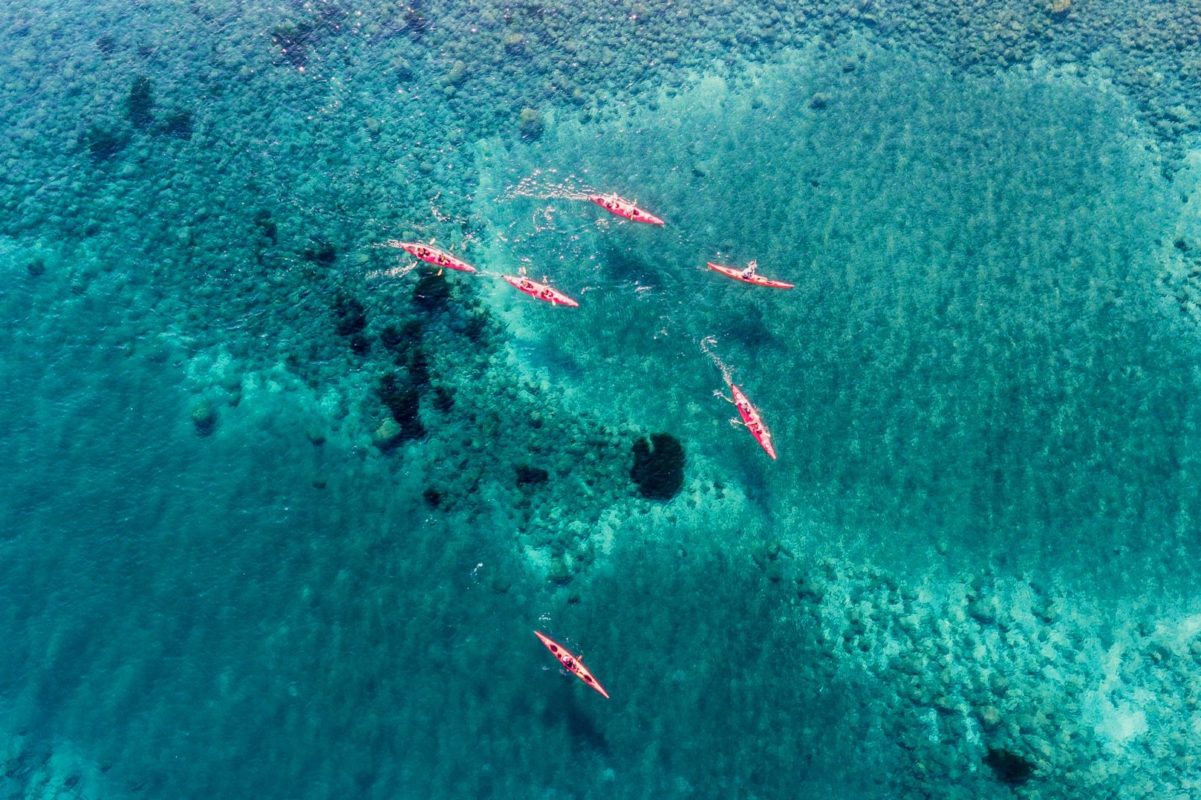 Santorini Sea Kayak With Teens
Full Day Family Trip in Santorini Ideal for Teenagers
On this kayak and snorkel adventure in Santorini, you will visit black, white and red beaches, enter magnificent sea caves, swim and snorkel. Your tour comes with an expert guide and roundtrip transfer from your hotel or lodging destination to and from the beach of Mesa Pigadia. You'll get to kayak along the coast, pass by Akrotiri Lighthouse, take in the beautiful views of the Black, White and Red Beach, snorkel near Kampia Beach and more on your epic sea adventure. Your excursion also covers a savory lunch in a traditional tavern, making it the ideal adventure for thrillseekers and foodies alike.
Start your epic journey with a ride from your hotel to Santorini's south coast to Mesa Pigadia–a serene beach with black sand. From here, you'll hop on your kayak and paddle along the coast to pass the beautiful beaches cave houses carved into the mountains and rock formations near Black mountain as you explore its sea caves. You'll get to enter the iconic sea caves of Black Mountain and pass one of the oldest lighthouses in Greece–the Akrotiri Lighthouse. Continue your sea adventure paddling east to pass by the white rock cliffs of White Beach before reaching the beautiful red rock formations and vivid colors of Red Beach. 
After this, you'll enjoy a 45min break in Kampia Beach, one of the most secluded beaches that feature white cliffs in Santorini. Go snorkeling to discover the marine life in the crystalline waters of the Aegean Sea, including sea urchin, starfish and even sea turtles if you're lucky. Then, head to a family-run traditional Greek taverna where you'll dine on a delicious snack. Head back in your kayak to paddle to your starting point at Mesa Pigadia. End your tour with a delicious lunch of traditional Greek food in a taverna before you head back to your hotel.
Whether you're looking for a scenic excursion or a water-filled adventure activity, this exciting tour offers the best of both worlds.
How to book
This guided family tour is ideal for families with children over 12 years old. It operates from May to October and it cannot be booked independently, but as part of a multi-day tailormade trip in the Greek Islands.
Please contact your MAMAKITA family travel specialist to tailor your trip to your family needs, budget and age of kids by filling in this form. We strongly advise you to make your request at least one month before the starting date of your trip, and ideally 3 months in advance, if your travel dates include July and August, the peak months for family vacations in Greece.