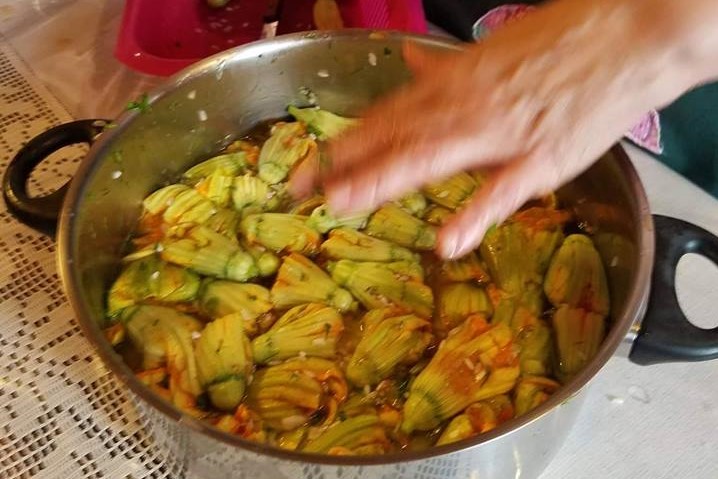 Say cheeeeeese
Olive oil & cheese tasting in a cooking class in Crete
Experience a day of flavors, aromas, scents and sensations while getting acquainted with the culture of Crete and the world-renowned Cretan Diet. Experience 4 different qualities of olive oil; taste different varieties of cheese that exist in the daily food consumption patterns of the people of Crete and indulge yourselves in a cooking class in Crete, because this experience would be incomplete without your engagement with the local cuisine.
This experience needs a proper setting. This is why we chose a small village of Crete near Herakleion. Walk through the small isles, experience the true local hospitality away from the mass sites of attraction, and get to know the true culture of Crete through engaging with the locals.
While in Crete with kids, you are recommended to check all MAMAKITA kid-friendly activities.
Info
The dishes we prepare are based on seasonal products and might change from one season to the next.
If there is a special product you would like to taste or get to know please inform us in advance.
(!) Please inform us of any food allergies.
Ideal for families with children from 6 years old
Period of operation: Throughout the year with at least 3 days' notice
Duration: Up to 6 hours