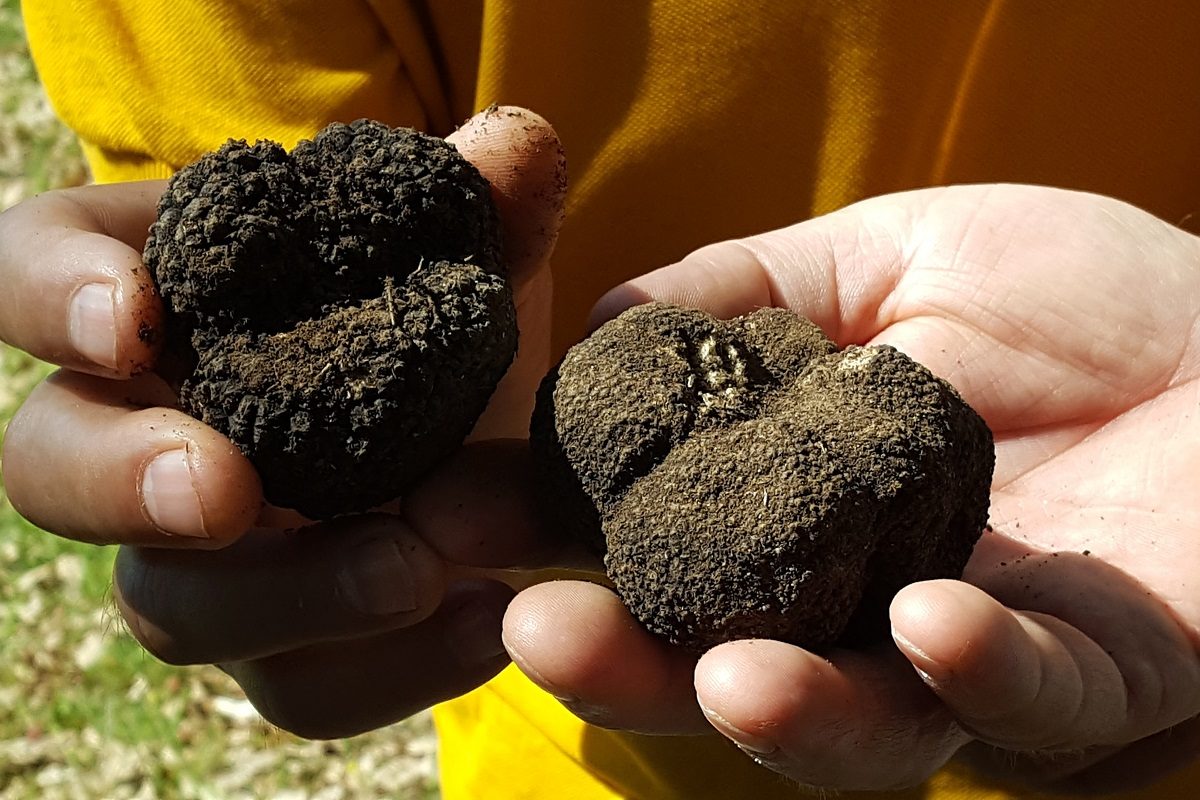 Truffle Hunting at Meteora
Truffle hunting experience under the rocks of Meteora
In the beautiful and unknown forests of the region, near the city of Kalampaka, visitors have the opportunity to enjoy a unique truffle hunting experience, to taste a delicious pasta dish with truffles that are found by truffle dogs, to visit the Natural History Museum of Meteora and Mushroom Museum, to try various mushroom products and an exceptional local wine.
Truffle hunting begins! Panayiotis and his truffle-dogs, Maya and Dorita are waiting for us! We discover the first truffle, the second, the third… They are unstoppable, and we don't lose them from our sight. After a while, they stop. They have shown us their abilities and enjoy the care and rewarding of us.
The Truffle pasta dish: Chefs take the baton! One or more of the Museum's chefs start the truffle pasta cooking.  They will cook a super delicious truffle pasta dish, in which they will add wild mushrooms too. During the cooking process, they reveal the secret of truffle. The pasta dish is served, and the bottles of wines are opened. This is how a tasteful heaven looks like!
After lunch, we visit the Natural History Museum of Meteora and Mushroom Museum. We are tour guided around and focus mostly on mushrooms. Then it is time for mushroom delicacies! (Both savory and sweet.) Rich mushroom flavors are there for us to taste. These mushrooms products can be bought from the souvenir shop of the Museum either for consumption or as gift. There are 60 (!) different mushroom and truffle products to choose from. Their package is exceptional, and they are created by the Museum, following high quality standards.
Check all Meteora MAMAKITA-recommended kid-friendly tours and activities here!
Info
Ideal for families with children of all ages
Period of operation: throughout the year depending on weather conditions
Duration: approx. 3 hours