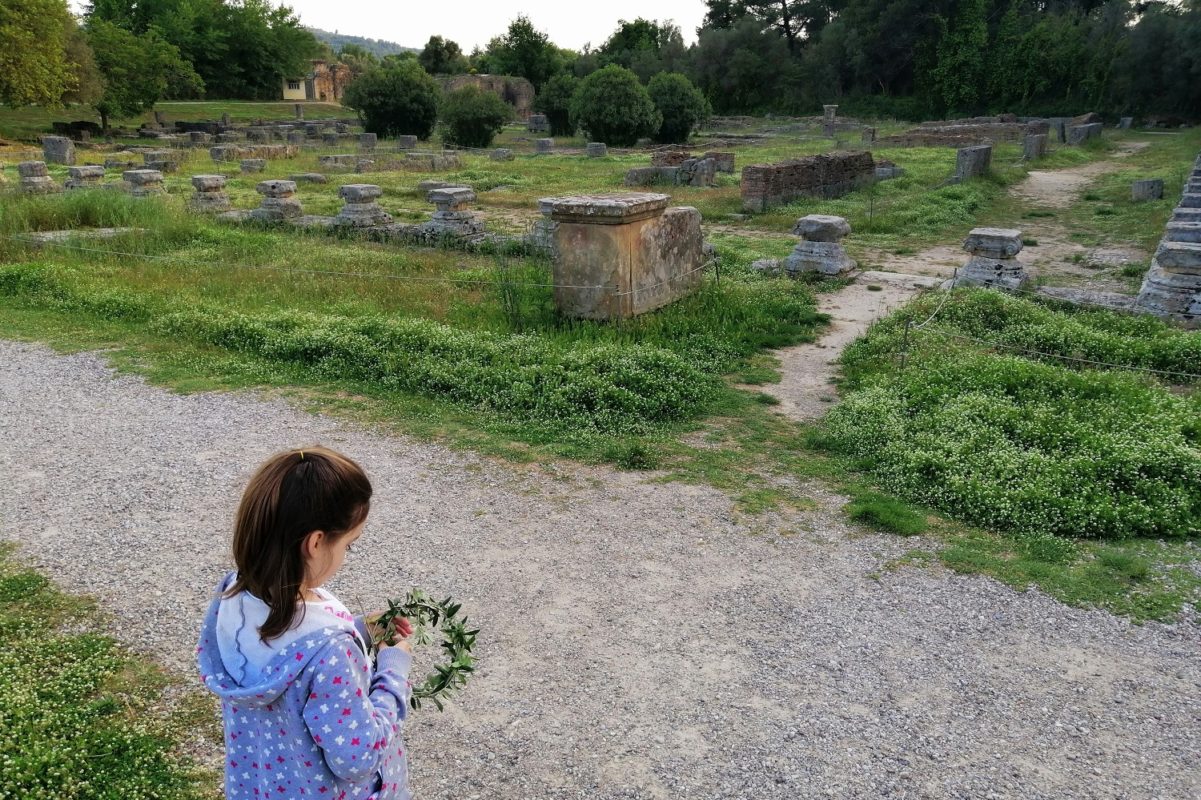 Walk & Taste Olympia
A visit to Olympia site and a honey farm
The best combination of sightseeing and unique flavors can be experienced on this Walk & Taste Olympia tour. Appreciate the blessed fertile soils and diverse landscapes of Olympia which was once the site of Zeus' most magnificent sanctuaries. And now, the only place where the Olympic Flame is lit for each Olympiad. Feel the Greek hospitality as you interact with amazing people at a local farmhouse.
This half-day program will initiate you into the tastes of the local cuisine and the Olympic site, the birthplace of the Olympic Games.
Add-ons:
As you walk around the overgrown site of Ancient Olympia with kids use an AR tablet to visualize in 360º and 3D, the glorious, inspiring monuments that once stood there. Don't miss to enter Virtually in the temple of Zeus and stare at one of the seven wonders of the ancient world, the giant gold and ivory statue of the father of twelve Gods seated on his throne!
Tourist guide in the Greek, US and international sign language for deal kids and adults.
To plan your trip in Olympia with kids, you are recommended to advise the MAMAKITA tried and tested family vacation itineraries, and check all MAMAKITA kid-friendly activities.
Info
Important note: There are no bee boxes in the area where the visit takes place. It is highly recommended to notify us in case of allergies to honey.
Ideal for families with children from 2 years old
Period of operation: Throughout the year depending on weather conditions
Duration: 4 hours