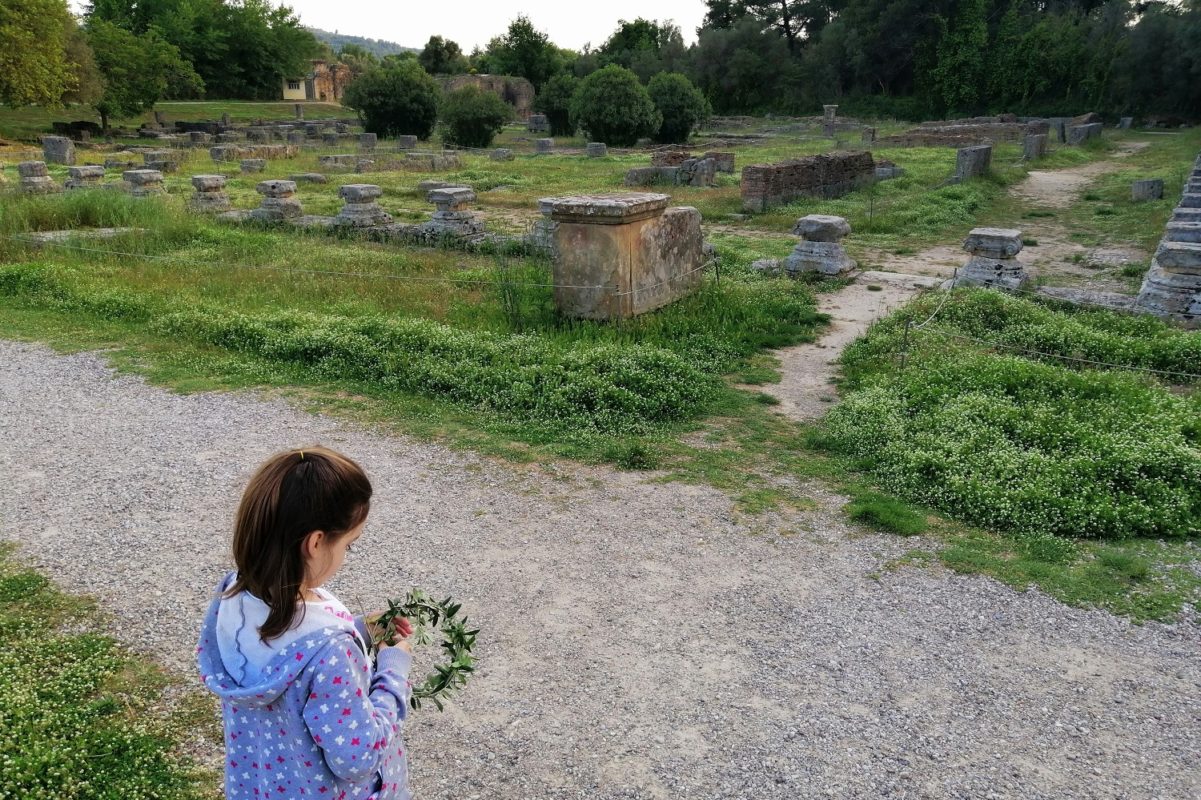 Walk & Taste Olympia
Private dining at a honey farm in Olympia
Appreciate the blessed fertile soils and diverse landscapes of Olympia which was once the site of Zeus' most magnificent sanctuaries. And now, the only place where the Olympic Flame is lit for each Olympiad. Feel the Greek hospitality as you interact with amazing people at a local farmhouse, while you enjoy a private dinner in Ancient Olympia at a honey farm.
First Clio will welcome you at the farm. Delve into the tastes of local cuisine and feel the Greek hospitality as you interact with amazing people at this local farmhouse.
After your meal, Clio will introduce you to the process beekeeping with an interactive workshop ideal for kids and adults, and will reveal to you the secrets of honey. You will enjoy a honey tasting session and then taste the traditional homemade "diples" desserts with pure local honey on top!
How to book
This family private dinner and honey-tasting is ideal for families with children from 2 years old and it operates from April to October. It cannot be booked independently, but as part of a multi-day tailormade trip in the Peloponnese.
Please contact your MAMAKITA family travel specialist to tailor your trip to your family needs, budget and age of kids by filling in this form. We strongly advise you to make your request at least one month before the starting date of your trip, and ideally 3 months in advance, if your travel dates include July and August, the peak months for family vacations in Greece.