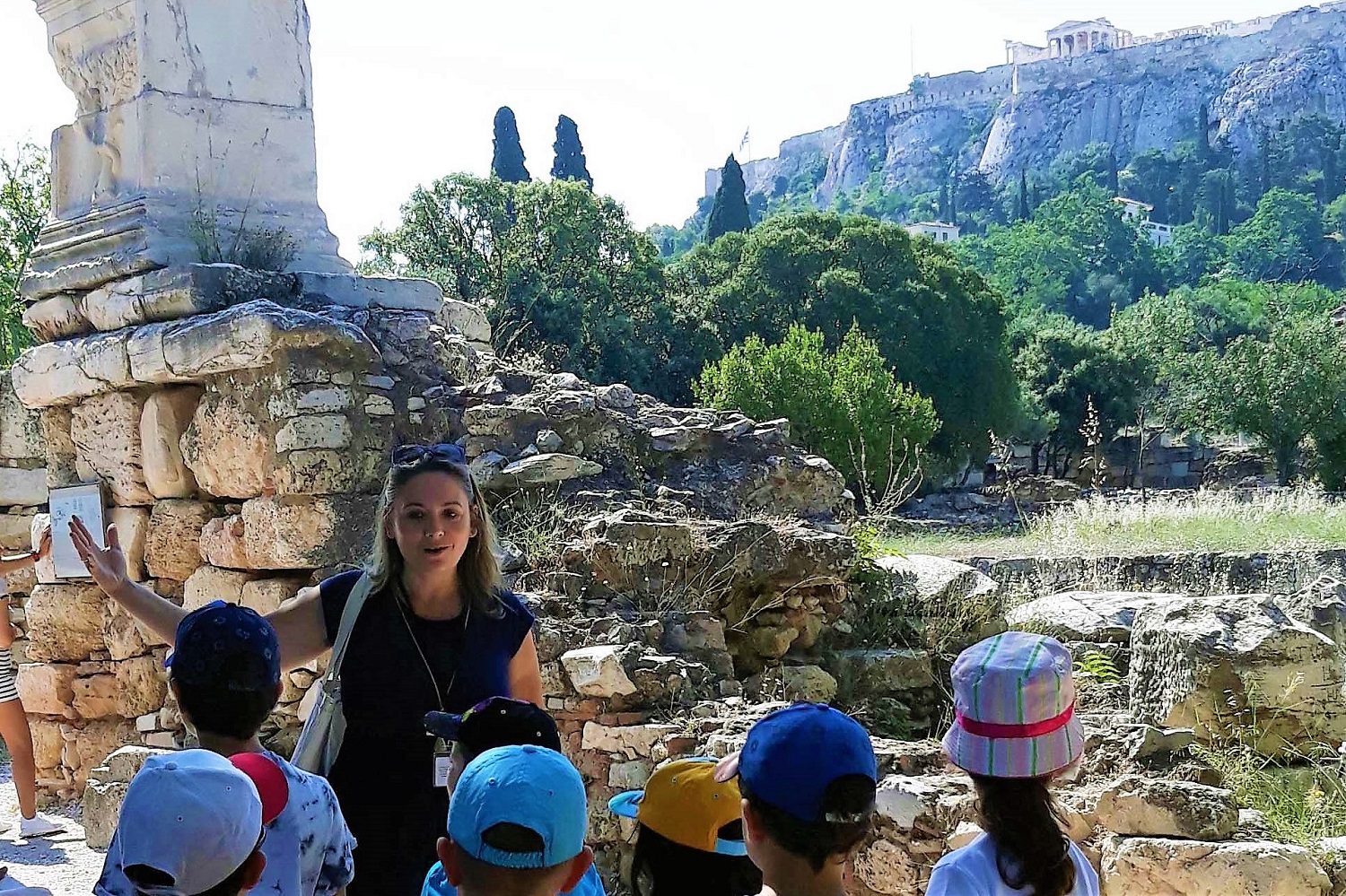 Walk in the steps of Socrates
Visit the Ancient Agora with Kids, the most renowned trade centre of the ancient world and see where Democracy and Philosophy were born!
During this private family friendly tour at the Ancient Agora with kids, we will visit Ancient Athens' trade center – the heart of the city – the Agora and stroll around Kerameikos, the largest deme of ancient Athens, where the famous Attic Vases were produced, and also the most important burial ground of the city.
The Agora was the heart of ancient Athens, it comprised the political, commercial, administrative and social center of the city.
With our imagination we will walk on the Panathenaic road leading to the sacred rock of the Acropolis and will have the chance to see how and where the ancient Greeks were having their daily trading.
Following that, we will continue to the archaeological site of Kerameikos which was so much more than just the sacred burial ground of Ancient Athens. We will get to know better the history of one of the most vastly populated areas of the city which was also the settlement and main production center of the famous Attic vases.
The visit to the Athens Agora and Kerameikos can be combined with a Philosophy tour that includes also the Academy of Plato and the Lyceum of Aristotle for older kids and teenagers with an interest to Classical Studies. 
How to book
This private tour is ideal for families with children from 6 years old. It operates throughout the year and it cannot be booked independently, but as part of a multi-day tailormade trip in Greece.
Please contact your MAMAKITA family travel specialist to tailor your trip to your family needs, budget and age of kids by filling in this form. We strongly advise you to make your request at least one month before the starting date of your trip, and ideally 3 months in advance, if your travel dates include July and August, the peak months for family vacations in Greece.